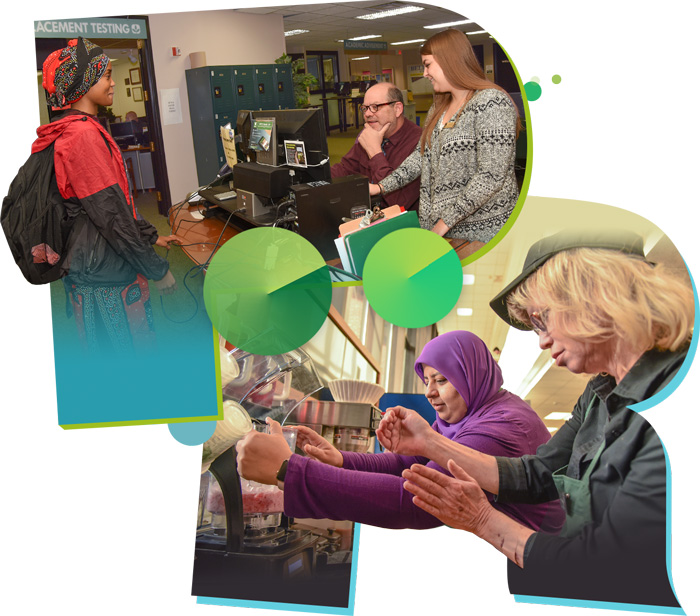 The Professional Engagement, Enrichment & Renewal (PEER) program is a professional growth opportunity for full time employees in all capacities that strengthens collaboration and connection throughout our workplace culture. The purpose is to have a value added experience which enhances and builds team work while developing an appreciation and understanding of other areas of the college and your colleagues.
The program philosophy is built on a respect for the diversity of talent and strengths that makes up the MVCC community. It aims to further an inclusive environment that energizes teams, releases creativity, and makes working together both more productive and more joyful by developing relationships and building trust.
Scope
PEER is available for all full-time employees in all functions of the College.
Duration
The duration of the program is to be agreed upon between peer participants/hosts and applicable supervisors. Calendars and time out of the office to accommodate the planned schedule should be agreed upon by participants and appropriate supervisors. At a minimum, the program should be four to six part series of meetings (one hour in length) between the two employees over the course of a semester.
How does it work?
PEER participant researches and identifies a role or area at the College of interest to them for a peer experience.
PEER participant should have a conversation with and seek approval from their supervisor to participate in program.
PEER participant reaches out to the individual they have in mind to serve as the host.
If said individual is agreeable, they should also get approval from their supervisor